Discover the Best Coffee in Tulum for an Unforgettable Experience
When it comes to finding the best coffee in Tulum, coffee lovers are in for a treat. Tulum's vibrant culinary scene is not limited to its renowned restaurants and brunch spots. There is also extends to its exceptional coffee shops! In this article, we'll explore three must-visit coffee shops that have gained a reputation for serving some of the finest coffee in town. Whether you're seeking a morning pick-me-up, a midday indulgence, or a post-dinner delight, Tulum has the perfect cup of joe waiting for you.
Ki'bok Coffee
Exceptional Coffee and Cozy Atmosphere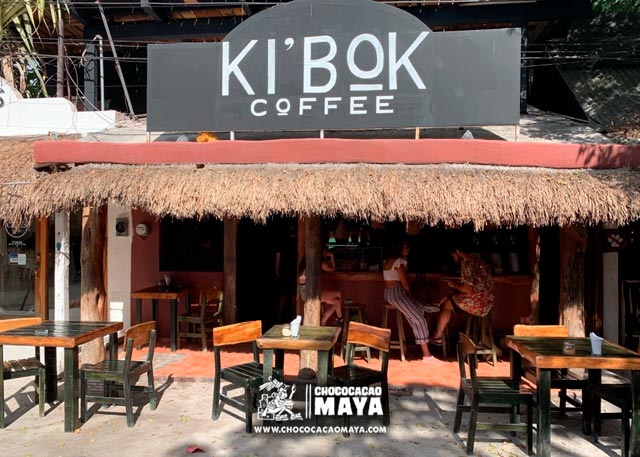 One coffee shop that consistently tops the list of the best coffee in Tulum is Ki'bok Coffee. Situated in a prime location, this beloved café offers a warm and inviting atmosphere, making it an ideal spot to relax and savor your coffee. Ki'bok Coffee takes pride in sourcing high-quality beans and expertly crafting espresso drinks that are sure to please even the most discerning coffee enthusiasts. The friendly and knowledgeable staff ensure a delightful experience for every customer.
Babel Café
A Charming Haven for Coffee Lovers

Another gem in Tulum's coffee scene is Babel Café. This charming café not only serves excellent coffee but also offers a delectable selection of breakfast options in Tulum to kick-start your day. Guests rave about the cozy ambiance that invites you to unwind and enjoy your cup of coffee. The attentive staff members are passionate about their craft, delivering rich and flavorful coffee that surpasses expectations. Whether you prefer a classic black coffee or a specialty brew, Babel Café has something to please every palate.
Tunich Coffee
A Hidden Gem for Specialty Coffee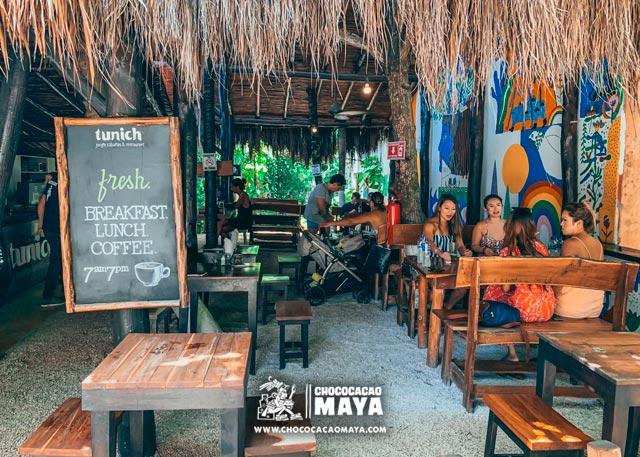 For those in search of a hidden gem, Tunich Coffee is a must-visit destination. This coffee shop prides itself on sourcing locally grown beans to create specialty coffees that are truly unique. The smooth and rich flavors of their brews have garnered a dedicated following among coffee aficionados. The welcoming atmosphere and knowledgeable baristas add to the overall experience, making Tunich Coffee a haven for coffee lovers seeking something extraordinary.
Chococacao Maya
A cocoa story to tell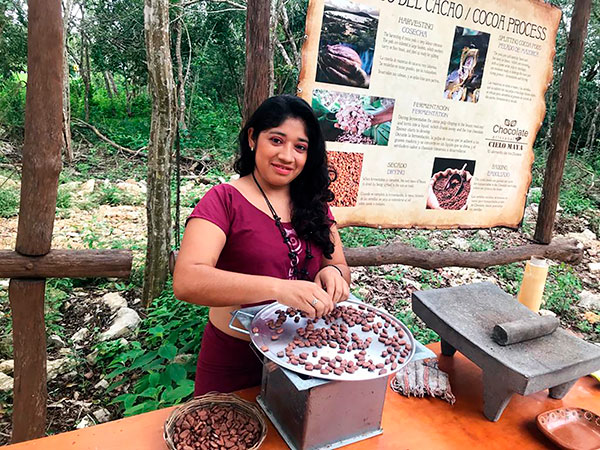 Chococacao Maya in Coba is the sanctuary of Mayan Cacao and Honey, where you can learn about these 2 sacred elements in Mayan culture and participate in cocoa and honey soap-making workshops. You can enjoy natural cocoa drinks. Ask for the organic menu with traditional recipes.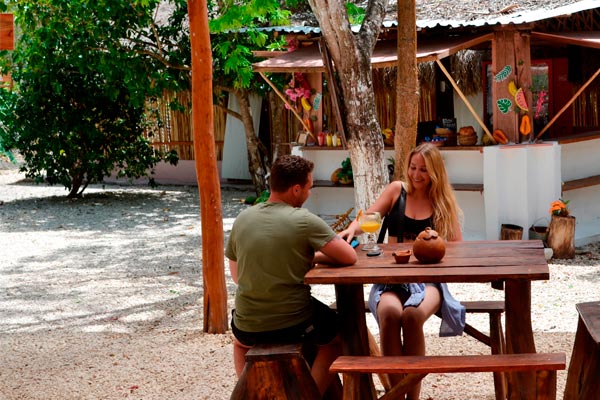 In conclusion, Tulum offers a thriving coffee culture that rivals its famous culinary scene. Finally, if you visit Ki'bok Coffee for its exceptional brews and cozy atmosphere. After, Babel Coffee for its charming ambiance and delightful breakfast options. Lastly, Tunich Coffee for its specialty brews made from locally sourced beans. You're in for a memorable coffee experience in Tulum. So, make sure to carve out some time during your Tulum adventure to explore these top-notch coffee shops. And then indulge in the best coffee the town has to offer.