Cenotes Near Tulum and Coba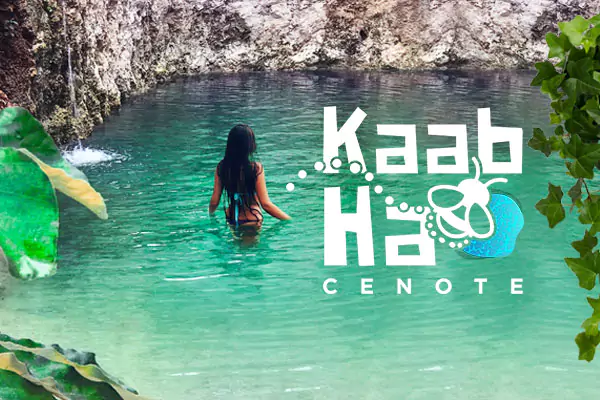 Entrance to Cenote + Organic Meal Included
Access to cenote
Life Vest
Organic Soap workshop
Gourmet Food with Cocoa and Honey
Duration: 3 hrs.
Available: Everyday
The Cenotes Near Tulum, the word is a term that has its origin in the Mayan word tz'onot and which means well or abyss. A cenote is a reservoir of water with a certain depth and was considered by the Mayans as portals to the underworld.
Cenote Kaab Ha
Our beautiful cenote inside Chococacao Maya will allow you to cool off from the heat of the Mayan jungle, accessible to all our visitors on the way to or from Coba.
VER CENOTE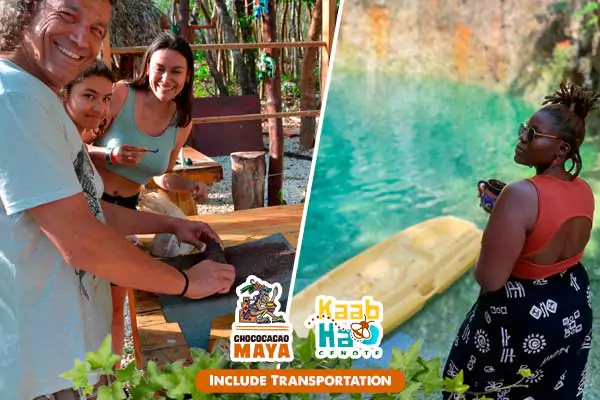 From Tulum Tour: Transportation + Chococacao Maya All Inclusive
Transportation from Tulum
Access to cenote
Life Vest
Organic Soap workshop
Gourmet Food with Cocoa and Honey
Duration: All Day.
Available: Monday to Friday
How did the Cenotes come about?
The cenotes arose from caves or caverns when the roof of one or more caves collapsed. They were formed due to the accumulation of groundwater and can be of considerable depth. There are 3 types of cenotes: they can be surface, cave or shooting. Characteristics are related to the age of the structure. The most recent maintain their dome, while the oldest are already open.
For the Mayans, cenotes are sacred places, there they used to perform sacrifices and rituals. It is not yet known with precision. Even so, it is known that ceremonies took place in the cenotes.
Cenotes in the Mexican Caribbean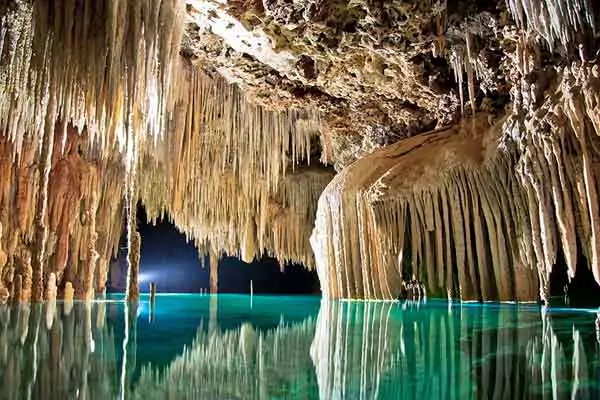 Cenotes in Cancún
Cenote Chacmool
Siete Bocas
Cenote Tajma Ha
Cenote Azul
See more Cenotes
It is certainly possible to find many other cenotes between Tulum and Cobá. Experts have managed to verify that many of the cenotes are interconnected and that they have an outlet to the ocean. Therefore, we can know that there is an important underground system.
In some cases, the cenotes have a wide diversity of flora and fauna, even harboring endangered species.
How do you get to Chococacao Maya?
This historical place, Chococacao Maya, is located on the road that leads to Cobá, in the middle of the jungle, just a few minutes from the archaeological site and right next to the sacred Sacbe built by the ancient Mayans to connect Cobá with Chichén Itzá.
You can get to Chococacao Maya by yourself by renting a car or by boarding public transportation from the Tulum Downtowm.