Cenote Kaab Ha near Tulum tour in Coba
Cenote Kaab Ha is located next to Chococacao Maya, it is a cenote near Tulum with a shallow depth, which makes it a very safe and fun cenote for the whole family. Visit it when you come to Coba!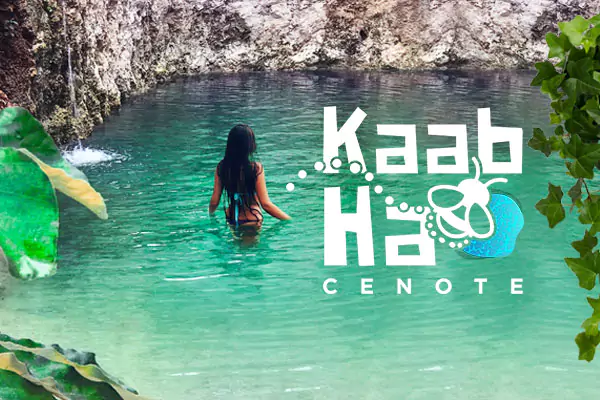 Entrance to Cenote + Organic Meal Included
Access to cenote
Life Vest
Organic Soap workshop
Gourmet Food with Cocoa and Honey
Duration: 3 hrs.
Available: Everyday
Included:
Entrance to the Sanctuary
Entrance to Cenote
Life jacket
Food based on Honey or Chocolate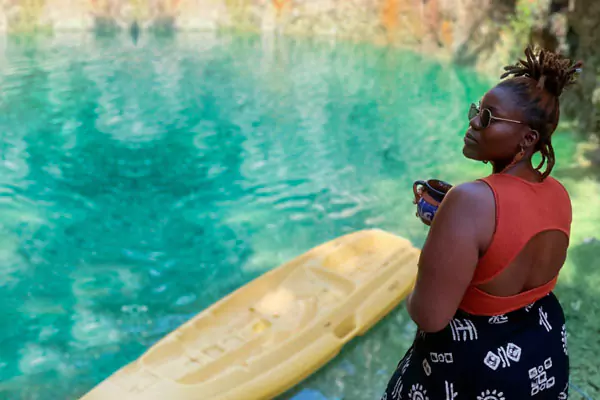 Access to cenote near Tulum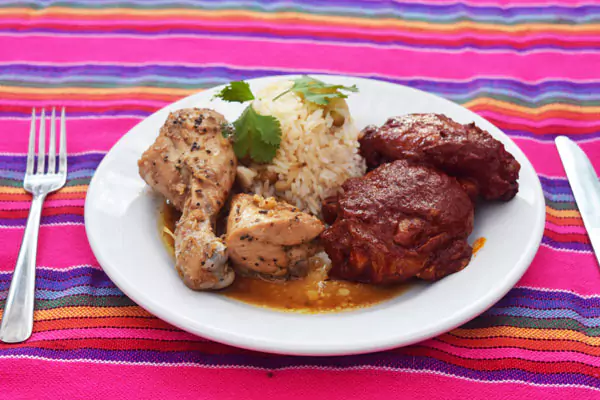 Organic Meal
(based on cacao or honey)
Not Included:
Beverages (Visit our organic juice bar)
Cacao or honey workshops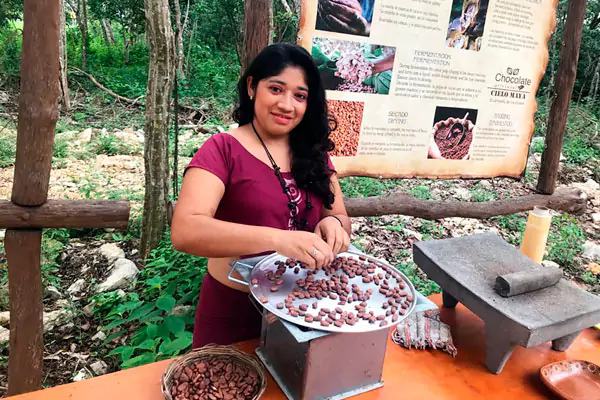 Cacao or Honey Workshops
(Not included)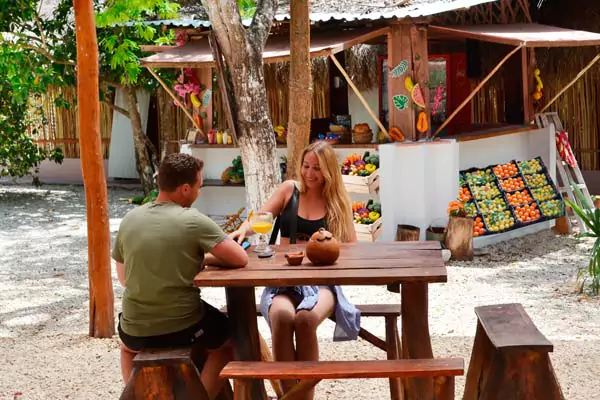 Organic Juice Bar
Cenotes near Tulum
The Kaab Ha cenote is very close to Tulum and Coba. Just 30 minutes from the Tulum ruins. You can enjoy swimming in the crystal-clear waters where the Mayans purify their body and soul before visiting the main pyramid of Coba called Nohoch-Mul to offer their offerings to the Mayan deities.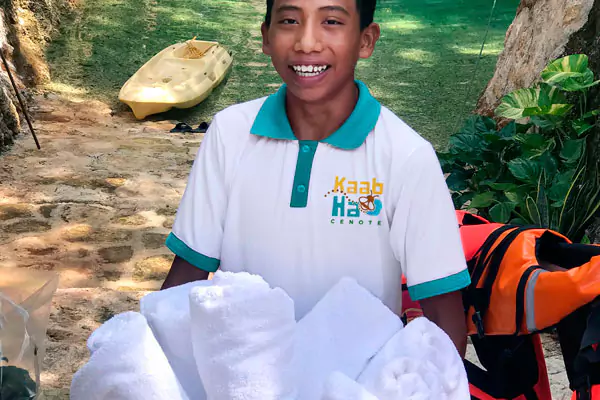 Cenote Kaab Ha Schedules
The entrance to the Cenote is every hour from 10:00 am to 5:00 pm
Organic food is served from 12:00 pm to 4:00 pm
After cooling off in the cool waters of the cenote, you can enjoy delicious organic food in Tulum and Coba. Made with natural ingredients from our natural orchards. The best of our dishes is its exotic recipe based on cocoa / chocolate or Mayan honey. You have to taste it!
¿How to get Cenote Kaab Ha in Tulum
This historic place, Chococacao Maya, is located on the highway that leads to Coba, in the middle of the jungle, just a few minutes from the archaeological site and right next to the sacred sacbé built by the ancient Mayans to connect Coba with Chichen Itza.
You can get to Chococacao Maya on your own by renting a car or taking public transportation from downtown Tulum.