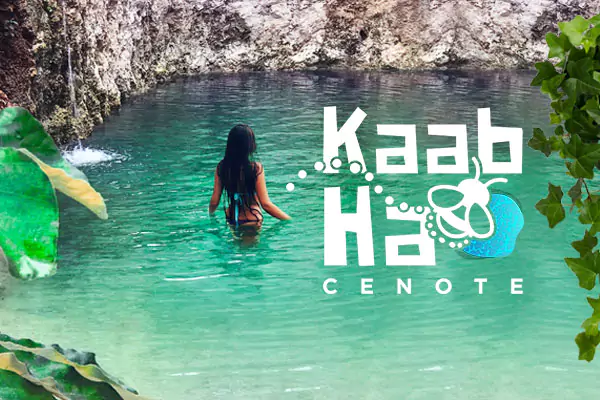 Entrance to Cenote + Organic Meal Included
Access to cenote
Life Vest
Organic Soap workshop
Gourmet Food with Cocoa and Honey
Duration: 3 hrs.
Available: Everyday
Chococacao Maya was a populated area for rest and preparation on the outskirts of Cobá that is preserved to this day. Now it is a Sanctuary of Cacao and Honey. Where today we continue to meet to connect with the past, the Mayan culture and enjoy its flavors. We have a Sacbé and we have a beautiful Cenote.
History of Chococacao Maya
The ancient Mayans used it as a place of rest and purification here they prepared before reaching the sacred site of the great Pyramid of Cobá, one of the great Mayan cities of the classical period (200 to 900 AD). Cobá began as a small town, but it was gaining commercial importance that led it to dominate the area.
Sacbes de Coba
It was such an important city that it had at least 16 Sacbe (white road) that connected it with the most important cities or temples in the region, among them there is a Sacbé that directly connects with the Pyramid of Chichén Itzá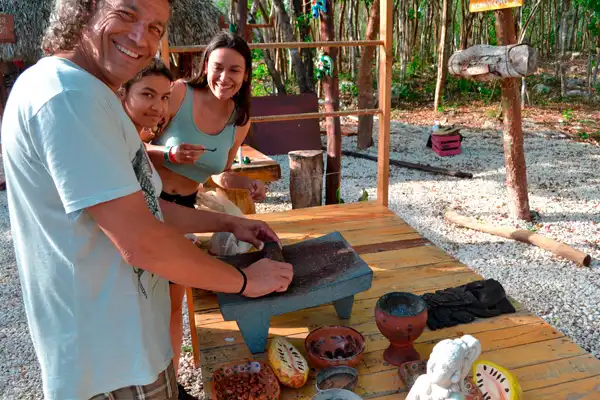 Cacao Sanctuary
History of Cacao Maya
In Chococacao Maya you will find wonderful experiences with cocoa, from a journey through history to tasting them combined with different flavors, you can make your own 100% natural cocoa soap.
More Info
Melipona Honey sanctuary
The Sacred Maya bee
Discover why the Melipona Bee was sacred to the Mayans, it is unique because it does not have a sting and its honey with medicinal properties is the most sought after in the world.
More Info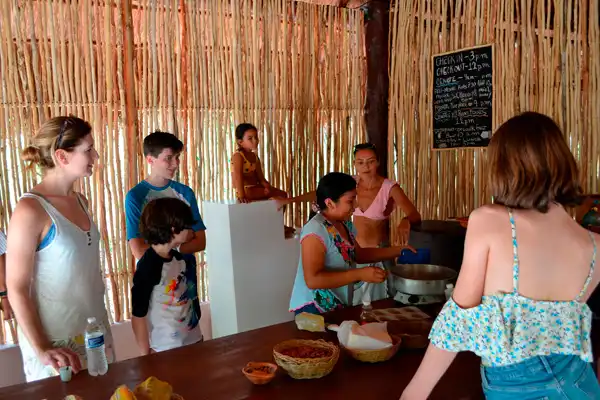 Cenotes
Mayan Portals to the Underworld
The cenotes were sacred portals to the underworld, a means of contact with their gods. Today they are exceptional places to swim in a transcendental experience.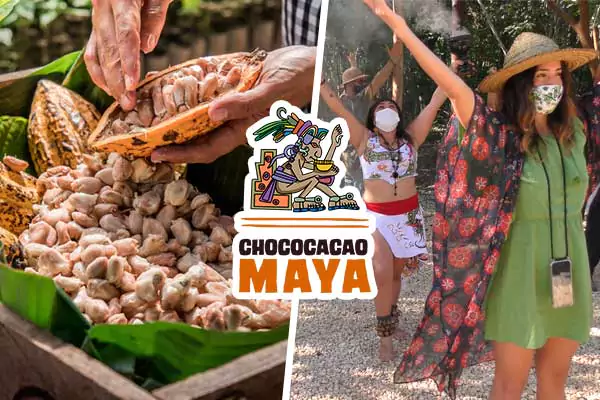 Entrance to Chocolate + Cenote + Honey Experience Sanctuary
Access to cenote
Life Vest
Organic Soap workshop
Gourmet Food with Cocoa and Honey
How do you get to Chococacao Maya?
This historical place, Chococacao Maya, is located on the road that leads to Cobá, in the middle of the jungle, just a few minutes from the archaeological site and right next to the sacred Sacbe built by the ancient Mayans to connect Cobá with Chichén Itzá.
You can get to Chococacao Maya by yourself by renting a car or by boarding public transportation from the Tulum Downtowm.