Our Menu with vegan options
Discover the traditional flavor of raw cacao and raw honey as the main ingredient of our 100% organic food and learn about our vegan food options.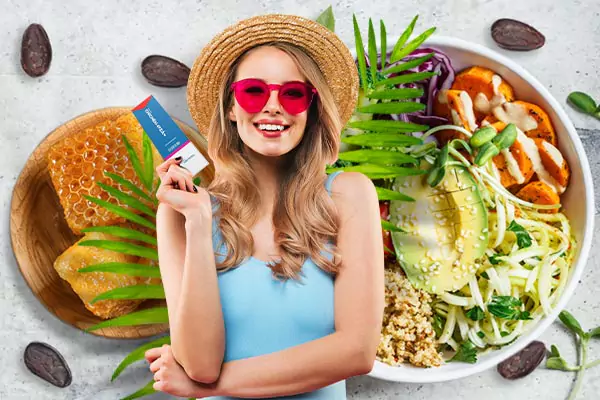 Raw honey and Chocolate with organic or Vegan Food
Entrance to Cacao Sanctuary
Raw Cacao History and Tasting
Traditional Vegan or Organic meal
Natural Soapmaking Class
Melipona Bee Watching
Swim in 2 Cenotes
Lifejacket
How do you get to Chococacao Maya?
This historical place, Chococacao Maya, is located on the road that leads to Cobá, in the middle of the jungle, just a few minutes from the archaeological site and right next to the sacred Sacbe built by the ancient Mayans to connect Cobá with Chichén Itzá.
You can get to Chococacao Maya by yourself by renting a car or by boarding public transportation from the Tulum Downtowm.