The best cenotes in Tulum are located near the area of ​​the area between Tulum and Coba. It is wonderful to find these little explored places with crystal clear waters within walking distance of one another. Visit this top of cenotes in a Private Tour
They are natural formations in the cavernous soil of southeastern Mexico that connect with each other. They carry fresh water from the subsoil creating natural pools of crystalline water that often have small live fish. There are them open to the open air, and there are also underground cenotes that add mystery and many Mayan stories. The Cenotes in Riviera Maya are reputed to be wonderful, natural and unforgettable experiences.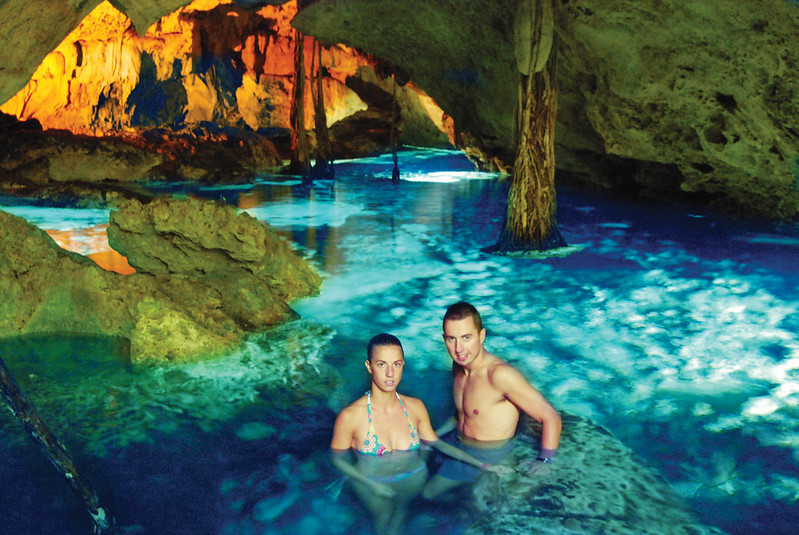 Recommendations to Visit Cenotes
If you are willing to visit the best cenotes, you will have a great time in unspoiled places or places little visited by humans. To visit cenotes you must bring comfortable clothing that you have and a towel, if you have biodegradable insect repellent, the better. You will need it to enter the Mayan jungle which is very safe and has all the necessary signs for your safety. 

Where are the best cenotes in Tulum?
You can visit any cenote on your own using the magic of GPS. Just do the search yourself. However, you must take into account that almost all the cenotes are in undeveloped areas, they are almost virgin natural areas that are not so easy to get . The best way to get to the cenotes is to do it on an excursion taking a guide who knows the places and guides you through where each of the 6 best Cenotes in Tulum are located.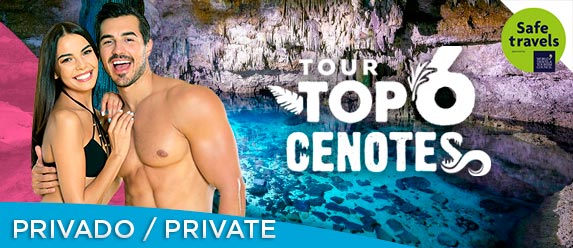 Gran Cenote (The Great Cenote)
The first thing you should know in Tulum is the Gran Cenote. It is a combination between a cavern and open cenote, it has wooden platforms to access and enjoy its beauty. That's why they call it that.
Where is The Gran Cenote?
The Gran Cenote is located 20 minutes from the archaeological zone of Tulum, you can enjoy it between 45 and 60 minutes, and then continue with the adventure. 
Tankach Ha 
Continuing with our cenotes tour, you must visit the closed cenote TANKACH HA. It is really little visited so there are hardly any crowds. It is beautiful in its form within the rocks. The Mayans still use their water for cooking, it is impressive how clean and transparent it is. On one side of the entrance to the cenote there are the showers, to be able to clean yourself before entering and carry chemicals that can contaminate it. Its stairs will make you feel that you are entering Xibalbá himself.
Where is cenote Tankach Ha?
The Cenote Tankach Ha is located 15 minutes from the archaeological site of Cobá and 18 minutes from Chococaco Maya.
Multun Ha
The third Cenote you must know is called MULTUN HA, it is of the underground type, full of mystery and emotions. Remember that you must use the showers before entering. This well helps to protect the waters of the cenote from any micro-contamination that could damage its ecosystem. Inside you will be surprised by the stalagmites that have formed over time on the walls of the cavern. Inside the cavern, on the water, it has a wooden platform from which you can simply approach to admire or enter its crystalline and fresh waters and feel your spirit rejuvenate for 10 years.
Wheres is Multun Ha?
The Cenote Multun Ha is located about 1 hour away from Tulum within the beautiful little explored Mayan jungle. 
Kooleb Caab
At this point in your adventure, must have drained your energy and you will need to eat. The best place to eat near Coba and Tulum is the Sanctuary of Cacao and Maya Honey. It is Chococacao Maya.It is a historical site where the Mayans rested before reaching the temple of the pyramid of Cobá, where they prepared their offerings to the priests and kings. Here is the cenote kooleb Caab which means: queen bee, since in this place they cultivate melipon bees that do not have a sting and are unique in the Yucatan peninsula. You will have the opportunity to try delicious regional and organic food, with waters of seasonal natural fruit flavors and then we will have time to learn how they make Cacao an artisanal chocolate and of course swim in this beautiful open cenote.
Zacil Ha
Last but not least is the Zacil Ha cenote. Which is also the open type. It is surrounded by wooden platforms to access it. It has wooden stairs where you can take the best selfies of your trip. Its waters have a crystalline turquoise color that will make you fall in love.