TULUM THE favorite YOUNGEST PLACE IN QUINTANAROO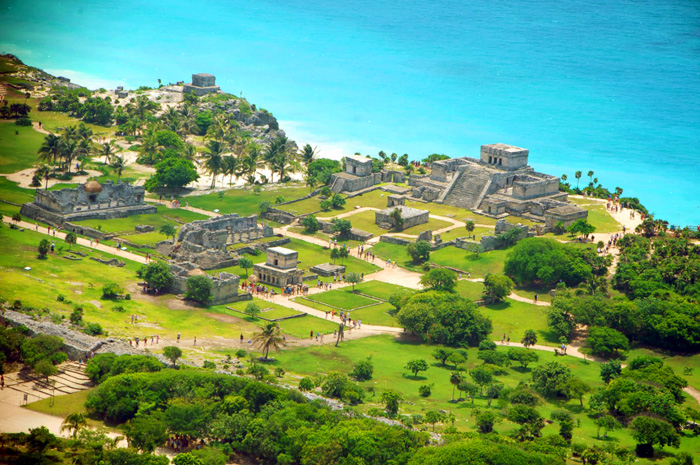 I want to start by telling you a little about the history of this heavenly place. "Tulum the favorite" is a municipality that was founded just 12 years ago on March 13, 2008. And occupies the ninth municipality that is part of the state of Quintana Roo, Territorially it limits in the north with the municipality of Solidaridad, in the south with Felipe Carrillo Puerto.
SOME OF THE MOST IMPORTANT ATTRACTIONS IN THE AREA
The crystal waters of the Caribbean Sea make Tulum a spectacular, beautiful and very attractive place in the Riviera Maya. This tranquility as well as outdoor activities give the Magic Town of Tulum a very special place. Going to its beautiful and docile beaches of turquoise water with large extensions of fine white sand. ¡This is one of the things that is most enjoyed! Without diminishing the importance of a cultural view of the Mayan palaces and temples of Tulum. Built right in front of the Caribbean Sea in a cliff. And just a few minutes away you can travel the "Great Mound" or NohochMul, by bicycle, the highest pre-Hispanic monument in the Yucatan peninsula located in Cobá.
Today Tulum is a place must to visit. You can make a one-day visit. But the ideal is to stay at least for one night since the nightlife is another attraction that Tulum offers.
Unlike other archaeological sites, Tulum was a city built around an astronomical tower. And it was also an astronomy school attended by people with very advanced knowledge of astronomy and mathematics since 900 AD. Until the arrival of the European conquerors. The chronicles narrate that Mayan priests sought refuge in Tulum "who did not want to be uprooted from heaven," as Don Marcial Ay Campos, a wise man from his town, who is an illustrious neighbor of Tulum, recounted.
TWO POWERFUL ARCHAEOLOGICAL SITES RELATIVELY CLOSE
In the area that includes from Tulum to Coba, you can find cenotes of the three types that exist. Caves, open and semi open. It is a tourist corridor that you can enjoy a lot from the places you will see have nothing to do with the big cities. Rather they are characterized by being places surrounded by native flora and fauna. And the best of all is that the prices are super accessible. Finally that you have an idea the cost of tickets ranges between $65 and $120 Mexican pesos or the equivalent in dollars. On the other hand, this is nothing compared with the hundreds of dollars they charge to enter the theme parks.