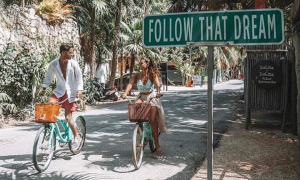 Getting to this beautiful place in the Mexican Caribbean is easier than you might imagine. Although it is a small town that is far from big cities like Cancun or Playa del Carmen, it is still a perfect place to arrive, stay, eat and enjoy its beaches. At any time, you will always find activities in Tulum on your own, to have a good time with your family, partner or with friends.
If what you are looking for is a destination that has a relaxed vibe. With lush natural landscapes and a great selection of restaurants and bars to enjoy at any time of the day. ¡This corner of sea and breeze is for you!
Public Transportation in Tulum
Tulum is located one hour and forty-five minutes from Cancun on Highway 307 straight. It is an easy tour if you rent a car anywhere on the Riviera and arrive directly in Tulum. Otherwise, you can get there by ADO bus, private transportation, or public transportation service.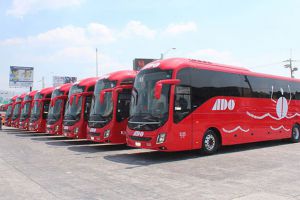 You can also walk or ride a bike and get to the beaches, the ruins and the town of Tulum, although to be honest the sun will make the journey impossible, only if you are used to walking for a long time.
How to move from Cancun airport to Tulum?
From the Cancun airport or directly in Tulum, there are several rental companies that have cars available for different lengths of time, which will make your vacation much easier. Especially if you plan to travel through ruins, cenotes and the beach, renting a car is the best way to take advantage of your trip.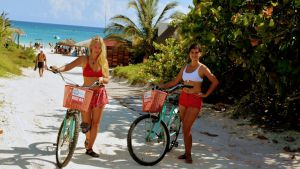 One of the advantages of having several mobility options in this city is that you can also rent a motorcycle.
To rent it, you must have a valid motorcycle license. If you are not an experienced driver, this option may not be for you. Then The fairways are not in the best condition because the entire peninsula is made of limestone. The material does not resist moisture and holes are made or as they are known around here "potholes". There are not many signs and other drivers pay little attention to traffic signals. It will be a very particular challenge.
Finally, if you come from another place in the Riviera Maya and want to get to Tulum, this is a great option. Buses are safe, fast and comfortable alternatives to travel. The ADO bus network is very well established in southeastern Mexico. And is frequently used by locals and tourists to get around the entire Yucatan peninsula.