Find the best Cenotes of this area with our secret Map of Coba. Download it and take it on your trip.
Discover the secret places of Cobá
The Coba area is full of beautiful little crowded cenotes where you can enjoy a quiet walk and discover impressive hidden cenotes in the Mayan jungle, most of these sites are known by word of mouth with the local inhabitants. And they themselves are the ones who share with tourists the secrets to visiting and enjoying their visit. Book your Coba Tour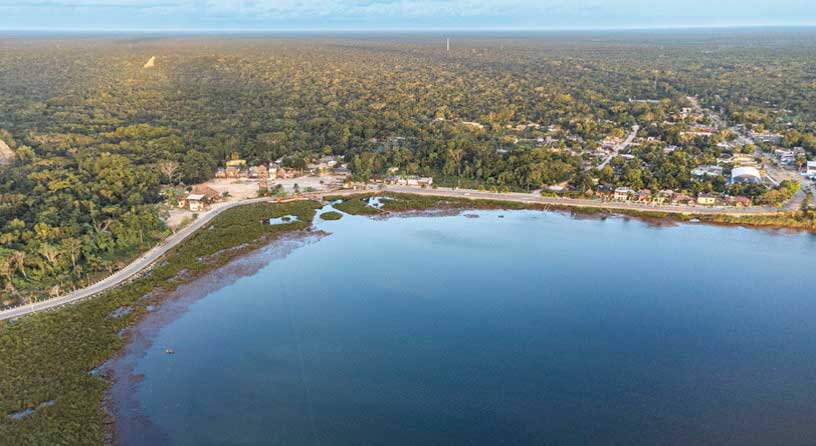 how to get to Coba Ruins
The archaeological zone of Coba is located at the top of important cities in the Yucatan peninsula, within it is the Nohoch Mul pyramid, one of the few pyramids that you can climb and appreciate the magnitude of the construction. you also can camping in Coba, book here.
Find all the important points on this map, how to get there and where to park in Coba. Book Coba Tour

Where to eat in Coba
If you come on your own you will need an informant who has more data than google, download our map and find where to eat in Coba. You will also find the most outstanding cenotes in the area. Visit a Cenote in Coba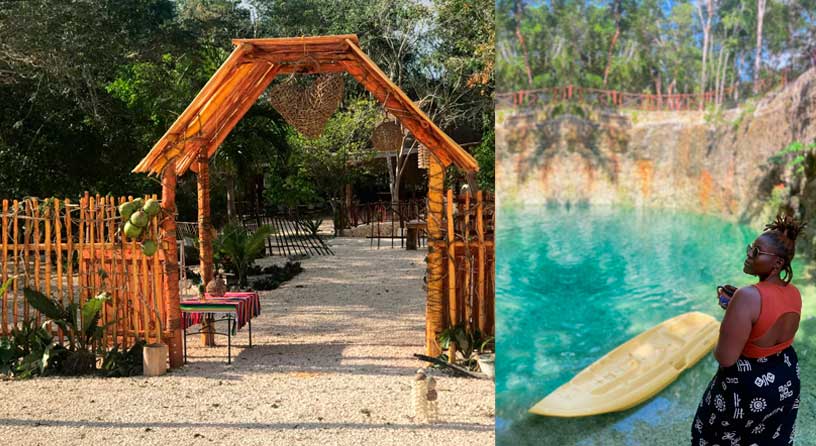 Download the map of Coba and make your trip epic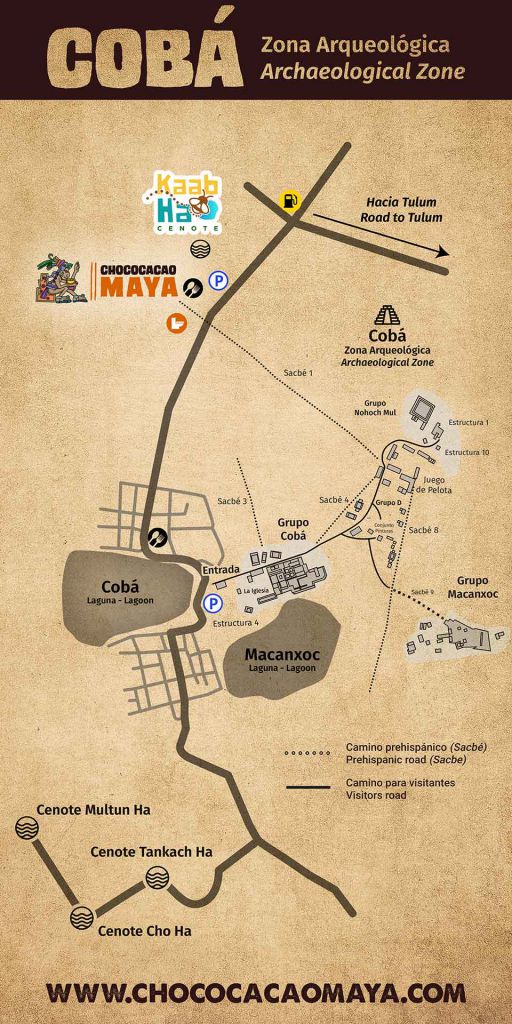 Bathrooms in Coba
We can never deny the call of nature or postpone it for a long time. So that you don't suffer anymore, you can find toilets with clean water available at Chococacao Maya, come by and learn about the different types of chocolate created from cocoa. These bathrooms are recommended since at other points they usually do not work or are not able to provide service. A clean, equipped and available place is better.