Tulum Sanctuary entrance + cenote swim + transportation All included
Turn your experience into an outstanding tour, includes roundtriptransportation for up to 4 people. Visit Chococacao Maya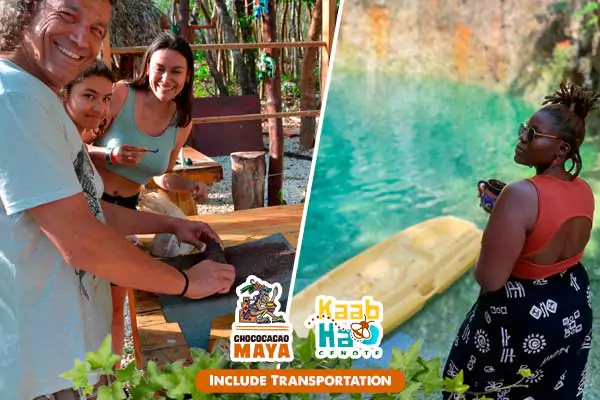 Chococacao Maya Sanctuary All Inclusive from Tulum
Transportation from Tulum
Access to cenote
Life Vest
Organic Soap workshop
Gourmet Food with Cocoa and Honey
Duration: All Day.
Available: Monday to Friday
Included:
Ground Transportation
Entrance to the Chocolate Sanctuary
Cocoa workshop
Honey Soap Workshop
Gourmet Food with Cocoa and Honey
Free time in the sanctuary
Swim in the Cenote Kaab Ha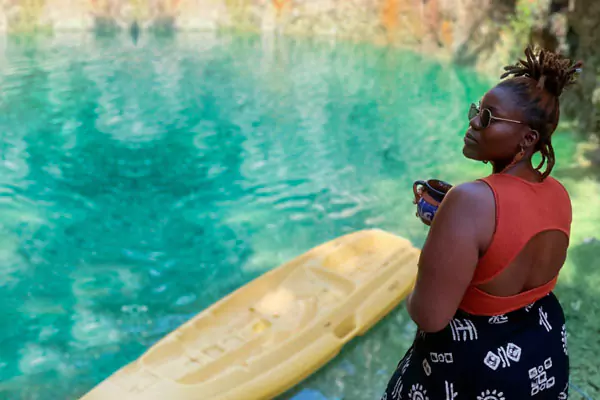 Access to cenote near Tulum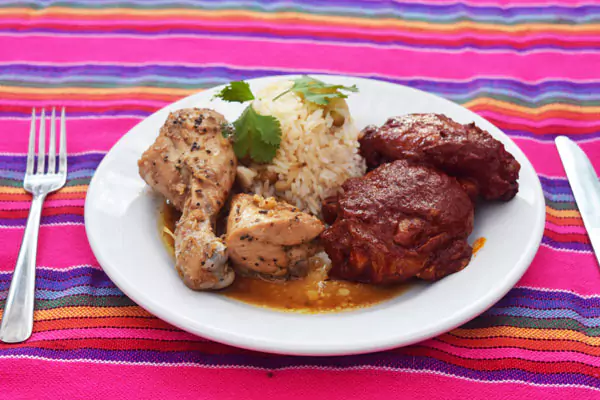 Organic Meal
(based on cacao or honey)
Not included:
Beverages (visit our organic juice bar)
Coba Ruins Tour (ask for information)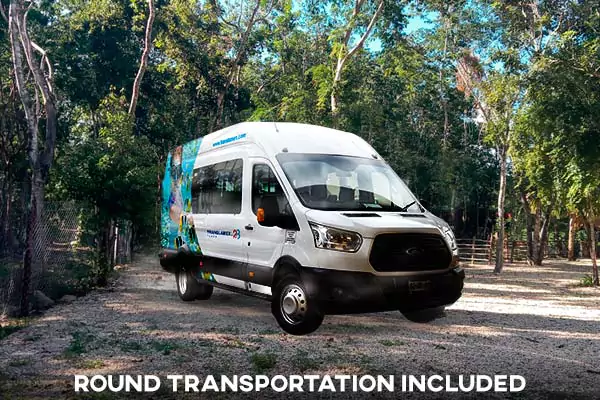 Round Trip Transportation (included)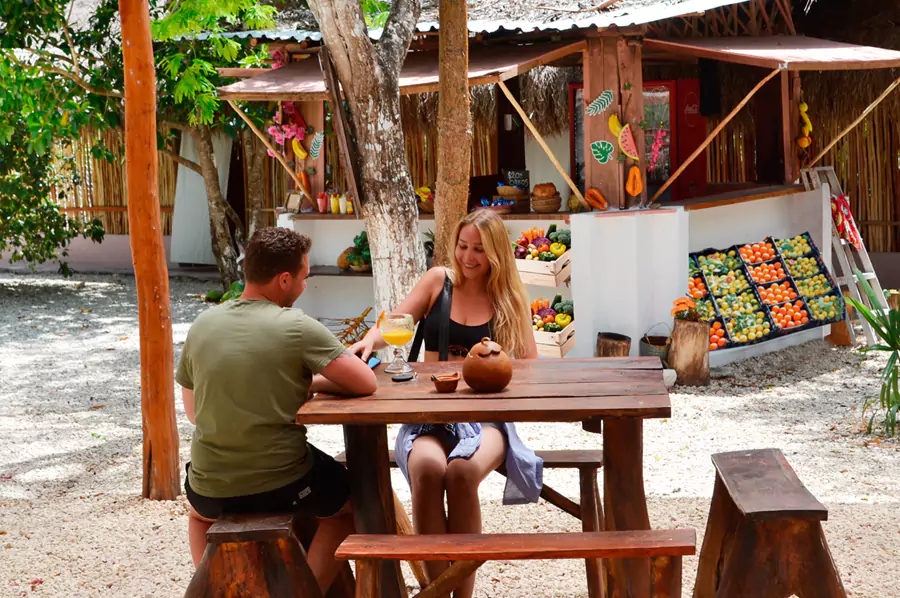 Organic Juice Bar
Sanctuary Itinerary
Pick up at your Hotel (9 a.m.)
Welcome with the Shaman to the Sanctuary of Chococacaomaya (10 min.)
Explanation of the Historic site and the Mayan Trail (20 min.)
Explanation of Cocoa and its elaboration and tasting of its different flavors up to 100% Cocoa (20 min.)
Explanation of the unique Melipona bee in the world without Sting (10 min.)
Natural Honey Soap making workshop (20 min.)
Food in the Sanctuary based on Chocolate and Honey (40 min)
Swim in the exclusive Cenote of the Place (30 min.)
Back to your Hotel.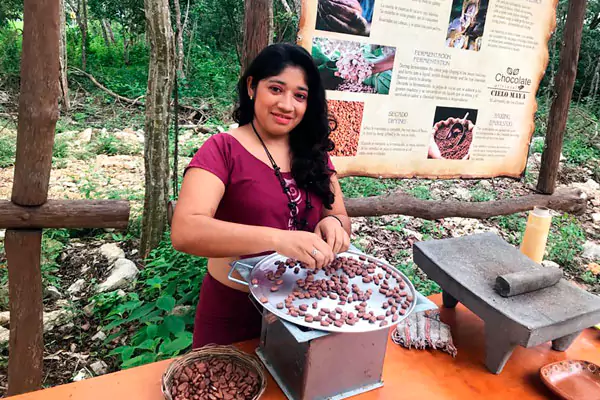 Mayan Shaman welcomes you
The adventure will begin upon arrival at our Sanctuary where one of our Mayan Shamans will bless you to enter the jungle where the stingless and harmless Melipona Bee is found. According to the Mayans, this blessing is to be able to thank the ancestral spirits of Cocoa and Honey for improving our experience.
It is a historical place, the ancient Mayans used it as a place of rest and purification before reaching the sacred site of the great pyramid of Coba and there is a part of the path they used to go to Chichen Itza called Sac Be.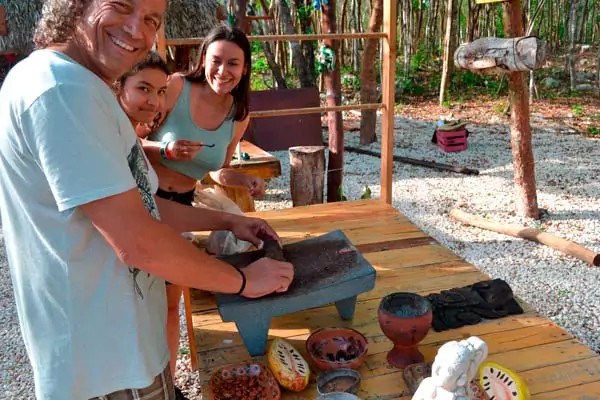 Honey Soap Workshop
Our expert chocolatiers will give us a tour of the history of Cacao Maya and how the seeds were used as currency to buy different things, we will also learn the process to create our own chocolate by roasting the seeds, peeling and grinding them. them in the metates. Even choosing to add our favorite ingredient to make a personal chocolate mix. You can also participate in the collection of honey and learn about its many uses, you will make soaps with honey with your own hands and you can take one of these products home with you.
When we finish with these experiences we can go on to taste a gourmet meal based on honey and chocolate where your sense of taste and your stomach will thank you for this experience. Finally, you can swim in a cenote with sacred waters to regain strength and vitality, legend has it that with each swim you will increase your life by one or two years.
How do you get to Chococacao Maya?
This historical place, Chococacao Maya, is located on the road that leads to Cobá, in the middle of the jungle, just a few minutes from the archaeological site and right next to the sacred Sacbe built by the ancient Mayans to connect Cobá with Chichén Itzá.
You can get to Chococacao Maya by yourself by renting a car or by boarding public transportation from the Tulum Downtowm.