Weddings in Tulum and Cobá
Chococacao Maya is the ideal place for weddings in Tulum and Coba. It is also ideal for any other special event with a 100% natural environment and a calm and integrated atmosphere with the Mayan jungle, respecting traditions as well as knowing delicious organic options to taste.
The area ofCoba and Tulum have become the center of attention for special events, meditation, yoga, veganism and a thousand other reasons for celebration and gathering. The entire area of ​​the Riviera Maya is submerged in the thick jungle that offers a unique environment to reconnect with nature, as if that were not enough, the Mayan history and culture provide us with a great heritage heritage that allows us to enjoy even more the stay in any of these places full of history, traditions and Mayan culture.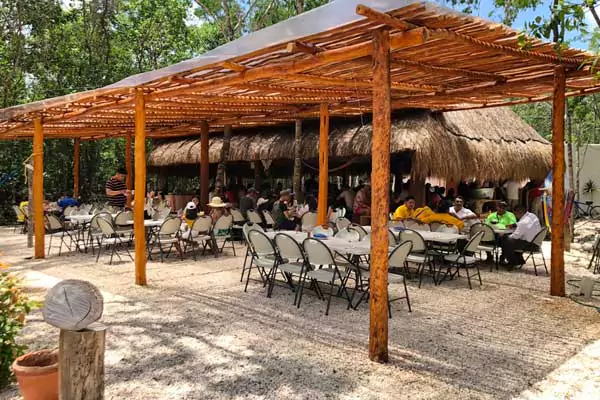 Guest Capacity
We can receive up to 250 persons guaranteeing the comfort of your guests. we have a large natural palapa with regional wooden tables and chairs, next to it is our open area where tables can also be organized and distributed.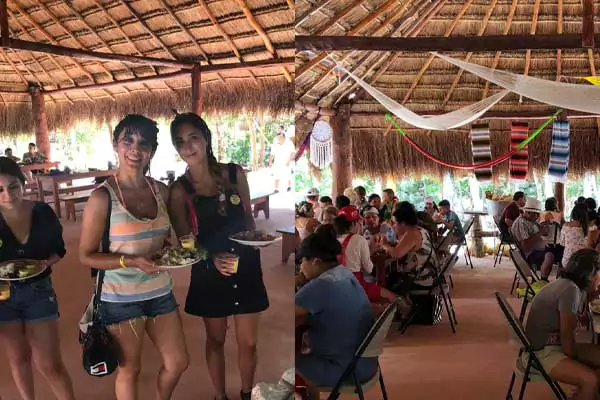 Restaurant
Our restaurant is conditioned to offer ease of setting up a buffet line as well as an excellent distribution of tables with a beautiful natural environment for events in Tulum and Cobá.
Kitchen Room
Our kitchen is equipped with everything necessary to operate any type of banquet, whether regional or gourmet.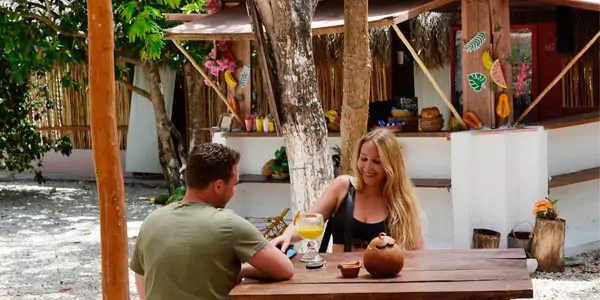 Bar
In our bar you can prepare any type of organic drinks for a banquet, as well as organic drinks.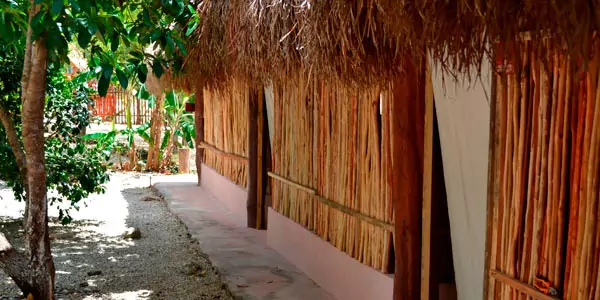 Palapa
We have a large palapa with 3 rooms for multiple uses in the rustic and safe environment that characterizes Chococacao maya.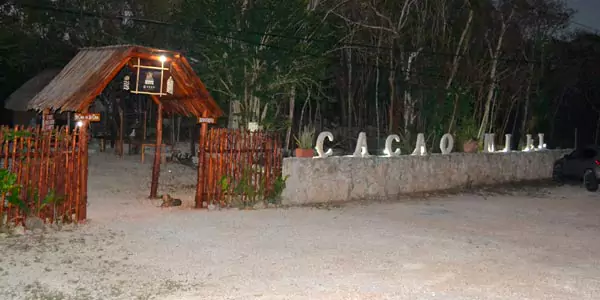 Parking Lot
We have enough space to receive private transport vans and even buses.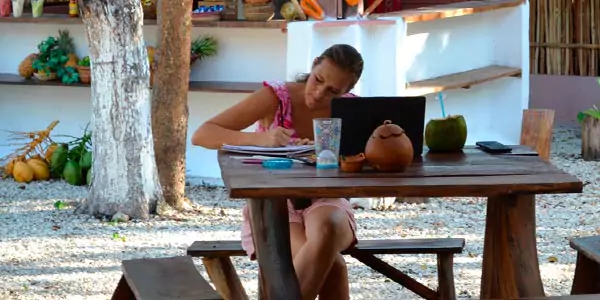 Services
Chococacao Maya has all the necessary services to operate any type of event such as: Electric supply, Water, Wifi and gas.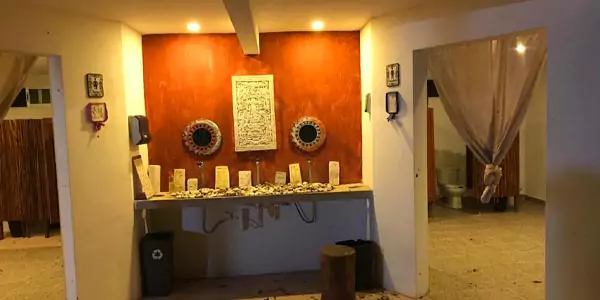 Bathrooms
We have large bathrooms for men and women, as well as showers to enter the cenote.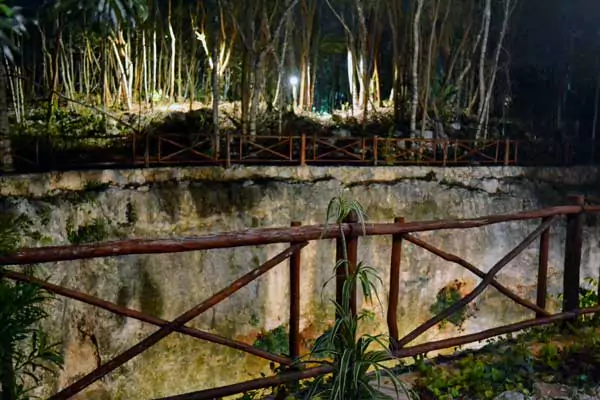 Wedding in Cenotes
Our illuminated cenote will provide a natural atmosphere to your wedding or event during the day and night.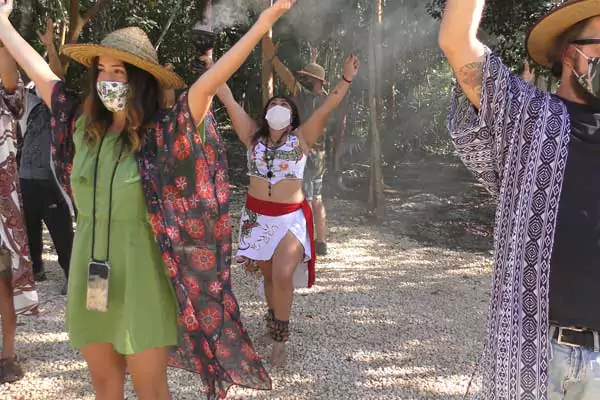 Mayan Weddings
Our hosts, originally from the Mayan culture, can set up traditional rituals and performances to set the mood for the most important celebration of a person's life.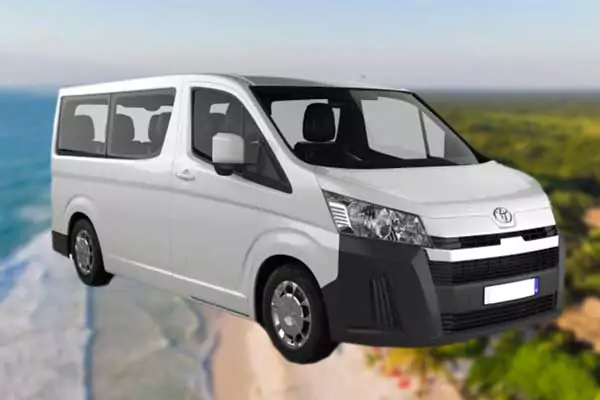 Transportation
If necessary, we have transportation to the event by means of vans or buses.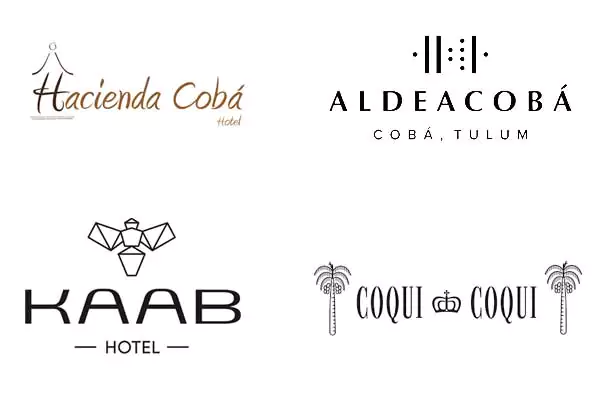 Hotels
We have alliances with different hotels to provide accommodation to guests.
Other Events at Chococacao Maya
Imagine a tribal music concert in an area where the ancient Mayans walked to bring their offerings to the great and influential temples. Practice Yoga in a sanctuary of the melipona bee and cocoa, where the Mayans used to rest and purify themselves before going to the ceremonial centers.
A walk through the trails that the Mayans walked to collect sap for gum or cocoa. know the ancient and sacred SacBes that were the Mayan highways, or be baptized in a cenote. Music, dance, gastronomy, relaxation, spirituality, everything that your body and soul are looking for, surely there is an event in Cobá or Tulum that will offer it to you.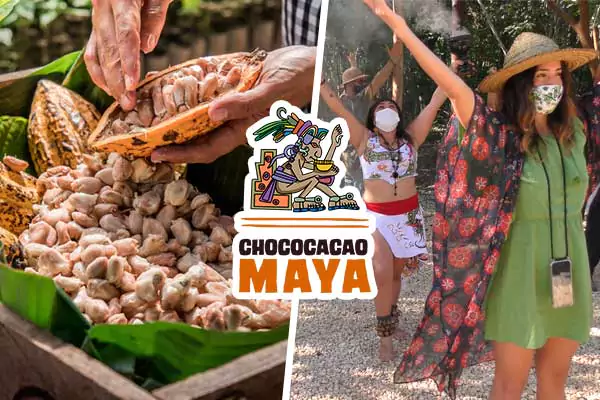 Entrance to Chocolate + Cenote + Honey Experience Sanctuary
Access to cenote
Life Vest
Organic Soap workshop
Gourmet Food with Cocoa and Honey
How do you get to Chococacao Maya?
This historical place, Chococacao Maya, is located on the road that leads to Cobá, in the middle of the jungle, just a few minutes from the archaeological site and right next to the sacred Sacbe built by the ancient Mayans to connect Cobá with Chichén Itzá.
You can get to Chococacao Maya by yourself by renting a car or by boarding public transportation from the Tulum Downtowm.