What to do in Tulum when it is cloudy or rainy?
The weather in Tulum makes it a very beautiful place. A place where you can find several activities even when it is rainy or cloudy. The beaches may not be as fun when the weather is bad. However, we share the alternatives so you know What to do when it rains in Tulum?
Chococacaomaya, the best option in the area.

Another Tulum Rayni day activities is Chococacao Maya. The great sanctuary of cacao and honey! At this place, you can taste different combinations of 100% natural cacao with very exotic regional ingredients such as habanero chili, cinnamon, or vanilla. In addition, your visit includes a soap creation workshop with organic honey, without foreign chemicals. You will note the difference when using it and your skin will feel soft and clean.
The food in Tulum can be very exotic and with very varied options, in Chococacao Maya you will also find very original recipes. Like chicken with cocoa, a delicious combination of cocoa with natural ingredients that give the chicken an incomparable touch, in addition to performing the same culinary feat but with natural honey. Both recipes are genuine and really delicious. Not to mention the drinks, there is a whole range of juices and smoothies mixing fruits and ingredients that, in addition to leaving you satisfied, are very healthy for your body. Book your visit now
Something interesting about Chococacao Maya is that, due to its proximity to the archaeological zone of Coba, it is a place with a lot of history, full and surrounded by archaeological remains, the most important being the Sacbe (white path) that adjoins the back of the place, This Sacbe is very important since it connected the area of ​​Chichen Itza with Coba in a straight line. We are talking about one of the most important Mayan highways that connected the cities and regions of ancient times. 
Swim in a Cenote in Tulum and Coba on a rainy day
The entire Riviera Maya is full of beautiful cenotes. Some underground and some open. This activity does not close since the rains do not usually alter the activity unless it is a major storm that is always detected and identified at least 2 days before. In Chococacao Maya you can take advantage of your visit to immerse yourself in the waters of its open cenote, its depth is low and moderate, so it is a family space where children can have fun. A great option of things to do in Tulum when it rains.
Cenotes and Underground Rivers
Regardless of the cloudy or rainy weather in Tulum and Coba. The Cenotes are a great option to take advantage of the rest time on your vacation. And if you are interested in knowing and enjoying the cenotes at their best. We recommend the TOP6 Cenotes Tour. This tour takes you to different cenotes, guaranteeing that you meet and experience several types of these beautiful formations in person.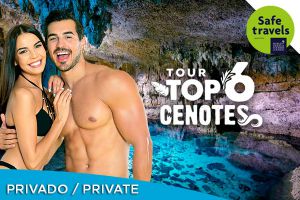 Design your Own Private Tour
When organizing or designing your own private tour, it doesn't matter if the weather is rainy or cloudy. You can ask the driver to change the plan and take you to a different place. Even more likely, the driver himself will make suggestions. Genuine suggestions to visit the places that are most worthwhile to live your experience in Tulum.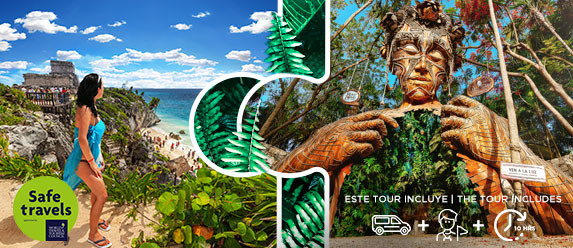 Visit some place in the cenotes such as Casa Tortuga, which is outdoors. Or

Yax Muul,

which has very interesting underground settings. 

If the archaeological zones remain closed. You can find cultural and ancestral activities such as the Sanctuary of cocoa and Mayan honey.

For lunch you can ask the driver to take you to Match Mama. There you can taste their natural smoothies. Or you can savor the exotic recipes of cacao chicken style or honey chicken Style in Chococacao Maya. 
Selfies cannot be missed, ask the driver which are the most instagrammable points of the Mayan Riviera, he will surely help you get to the most interesting options, such as the giant statue of Tulum "Come to the Light", the swings of the Coco Unlimited hotel, the Follow that Dream sign and many more options that will surprise you even with bad weather in Tulum.