Gastronomy in Tulum is an essential part of any trip. In recent years, Tulum has changed a lot in several respects. One of them, without a doubt, is its gastronomy. It is the best proof of that evolution. Many years ago there were very few places, like having breakfast at Don Cafeto and having pizza for dinner on the side of the road. Today Tulum offers unrivaled culinary experiences in spectacular natural settings.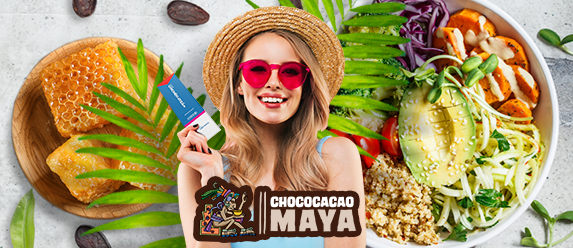 International Food
On the one hand, Gastronomy in Tulum has an exquisite cuisine for all tastes from international food to small restaurants. On the other hand, in Tulum you can also find a regional proposal that pays tribute to the richness of regional cuisine with local ingredients and flavors. Several of these dishes are prepared just as they were in pre-Hispanic times. In both cases, the gastronomy is complemented by impeccable service. A relaxed atmosphere that invites conviviality accompanied by a first-rate super cocktail bar.
Not everything is haute cuisine. There are also simpler options, but just as rich. On the main avenue of the town it stills a classic to find delicious pizzas and pastas. At the other end of Tulum, further towards the sea, you can enjoy some rich and fresh seafood. And you don't have to go without going through the rich "Tacos al Pastor" or carne asada in the downtown. However that are really very generous and tasty. You also find marlin and fish tacos. It's the kind of cravings that don't cause guilt, because the ingredients are wholesome and good.
Regional gastronomy in Tulum
Very close to Tulum only 30 minutes away is Chococacao Maya. A place characterized by preparing regional dishes with 100% organic ingredients. Dishes made by people from the Mayan community of Cobá.